Our products reach a certain amount of customization, can be customized, customized packaging boxes have several kinds: carton, packaging bag, cup and barrel, plastic box, aluminum foil carton, etc.
We can directly bare bag, sealing, shipping;You can also set a customized packaging bag shipping, plus color box packaging and then shipping can be, we are generally 20 packages of a box, packed to your hand;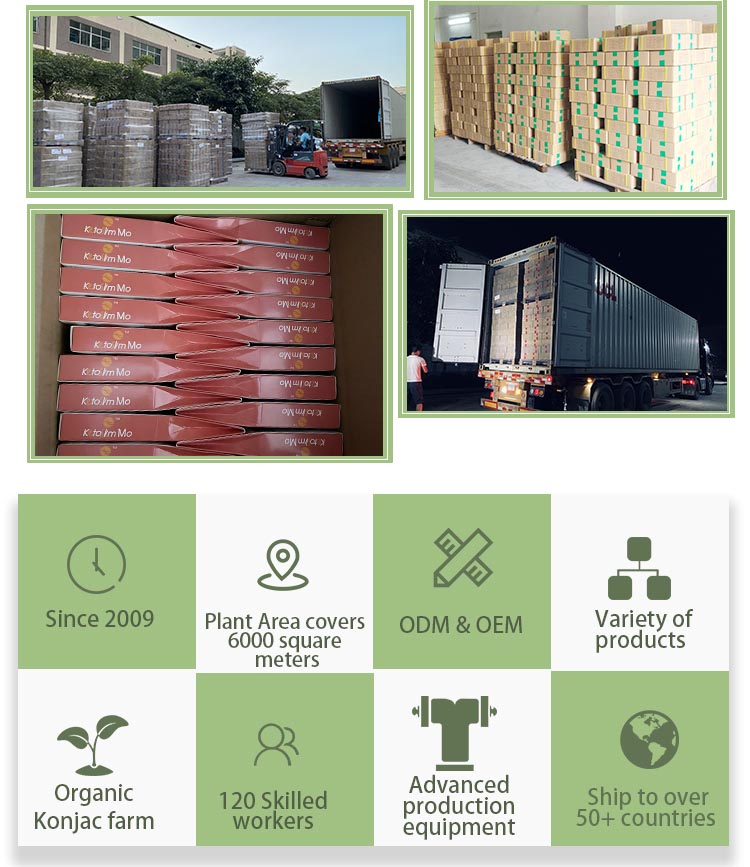 Rich experience
We have more than 10years experience in producing and selling Konjac food.
High quality
We have a strict quality control system, from supplier review, incoming quality control, process inspection, finished product inspection to delivery quality control.We have HACCP,BRC,ISF,international certification.
Advanced technology
Senior technical team, according to customer conditions, customized high-quality product solutions.
Good service
We have a professional team to serve you, including order inquiry, design, tracking production, delivery and customer feedback.