Best Konjac Jelly Manufacturer,factory In China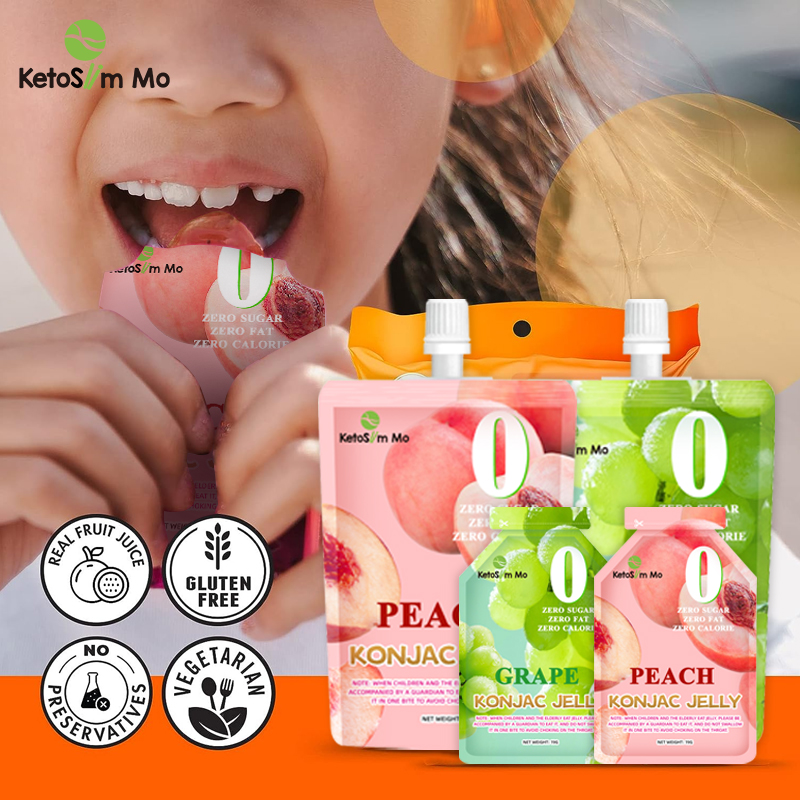 ZHONG KAI XIN FOOD Co., Ltd was founded in 2014, is one of the leading konjac jelly manufacturers, factories & suppliers in China, accepting OEM, ODM, OBM orders. We have rich experiences in production & research development for different konjac jelly types. We focus on advanced technology, strict manufacturing step, and a perfect QC system.
Konjac Jelly is an amazing refreshing snack option to help clear your gut. A bag of konjac jelly contains no calories and contains 15% vitamin C per bag. Vitamin C helps optimize the immune system and inhibits melanin precipitation in the skin, and its refreshing fruity taste and chewy, satisfying texture make it satisfying and fun for adults and children alike. With travel-friendly packaging, you can enjoy it easily wherever you go. Healthy snack options on call! Anywhere!
Certificates From Konjac Jelly Manufacturer And Factory
With BRC, IFS, FDA, HALAL, KOSHER, HACCP, CE, NOP and the other international quality certification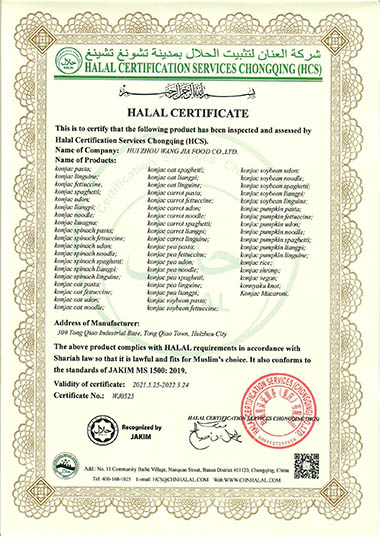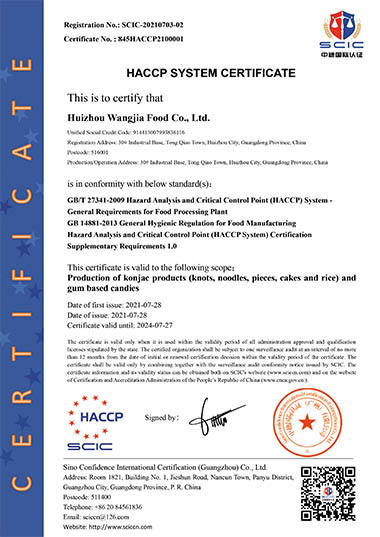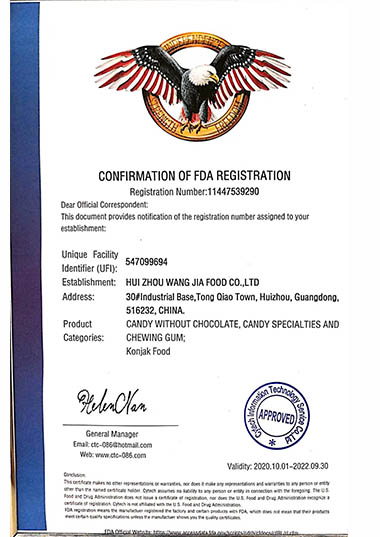 Wholesale Your Konjac Jelly
Healthy and natural weight loss diet supplemented with small snacks, jelly. Jellies come in 4 flavors: white peach/grape/strawberry/passion fruit /; Ach of these jellies is packed with 15% fruit juice and packed with vitamin C. In addition, it is resealable, so you can open appetites at your command.
It's a simple jelly bag that you can take with you anywhere and quench your thirst at the same time. Whether you're watching a TV show, traveling, or at work, this jelly snack is the perfect choice to fill you up easily and help you control your appetite.
Konjac Jelly production process
Professional konjac manufacturers, is assured of quality, feel the intimate service
KetosliMo is a huge konjac production company in China, with its own konjac planting base and processing factory, we have the competitive price, production, design, quality assurance and door-to-door delivery you want. Our goal is to help you reduce unnecessary trouble in the process of importing from China and save your purchasing cost, including time and money. We can also help you buy other products and packaging materials free of charge.
Through our factory video, personally understand our konjac jelly production process, clean production environment, first-class advanced production equipment.  
Why Choose Us As Your Konjac Jelly Supplier In China
As a professional konjac jelly manufacturer and factory, our positioning is to be a customer's production, after-sales, R&D team, quickly and professionally provide various konjac jelly solutions to solve various konjac jelly problems encountered by customers. Our customers only need to do a good job in the sales of konjac jelly, the other things such as controlling cost,and after-sales, we will help customers deal with it in order to maximize customer benefits.
konjac jelly where to buy
Buy the best zero-calorie jelly at the lowest price?
If none of the above Konjac Jellies are to your liking, and if you're looking for high-end or affordable 0 calorie jellies, yes, you heard that right, konjac jelly calories it's 0 calories!You can definitely buy it here! It can be used in two different flavors: peach and grape. Konjac Jelly taste is very strong, eat a mouthful of fruit taste will leave you with endless aftertaste.
Tear along the dotted line at the top of the small bag, extrusion directly can be eaten, do not worry about eating jelly to make yourself very embarrassed, the key is 0 calories high fiber, people who are losing weight do not miss it!
Frequently Asked Questions
Konjac Jelly products use water and konjac powder to make a gel-like mucus. Then, flavorings and sugar substitutes are added to create a gelatin-like snack that provides fiber and a minimum of calories. That's how you make konjac jelly.
Tear along the dotted line at the top of the bag and squeeze it out. Don't worry about making a mess of yourself by eating jelly. The key point is 0 calories high fiber, healthy snacks, don't miss it!
Before opening, break down the jelly by squeezing the package with your hands. Squeeze up the jelly to the top and enjoy!It tastes better when frozen.
Most people can eat it. It is especially important to note that children under 2 years old and the elderly aged 70 years old must be supervised to eat it, so as to avoid choking.
For the best taste and texture, keep the konjac jelly in the refrigerator at room temperature.
Konjac Jelly comes in four flavors: peach, grape, passion fruit, and strawberry.
Jelly contains vitamin C, can supplement the human body trace element vitamin C, promote gastrointestinal peristalsis, discharge the body garbage.
Jelly has no fat. It also has Low calories, won't make you gain weight, and other side effects.
Konjac, short for Rhizome Konjac, is already a common ingredient in the vegetarian community. Rich in dietary fiber, it is also widely believed to help control weight, improve cholesterol levels and maintain a healthy gut without fat and almost no calories. So it's worth checking out its energy efficiency.
Common konjac foods are: konjac snacks, konjac rice, konjac noodles, konjac jellie, konjac tofu these are all made of pure natural konjac powder, without adding any preservative pigment, food production through strict safety testing, and accompanied by relevant certificates, without any side effects.
1. Click my profile picture, follow me and send me an inquiry
2. provide customized requirements: packaging logo, sales volume and style
3. Confirm the order: quantity of unit price, packing material and shipment method
4. factory production: confirm the design sample, OEM production
5. warehouse delivery: QC inspection, large cargo packing and warehouse;
6. Confirm receipt of goods: successful transaction
1. Delivery time
On the day the product is placed, when the packaging materials and accessories are ready in our warehouse, the product will be delivered within 24 hours at the fastest and within 10 days at the latest. If the order is delayed by one day, 0.1% of the product amount will be paid, and the maximum compensation will be 3%.
2. Price
From the date of the quotation, we promise not to increase the price within one year. If the price of raw materials is reduced by 10%, our company promises to reduce the price of the product.
3. Quality
(1). If there is leakage or damage during transportation, the value of the product or equivalent product will be paid for the damaged product on a one-for-one basis.
(2). During the warranty period, if the product has foreign matter, deterioration, rot, gelatinization, and other qualifying conditions, the value of the product or equivalent product will be compensated for the deteriorated product in the form of one compensation for three.
4. Return guarantee
(1). Products sold by us can be returned as long as the product shelf life is still not less than 6 months, and the buyer can bear the cost of international shipping and import charge.
Value-added services
1. Free packaging design services are available.
2. Free samples are available.
3. We can help to purchase packaging materials and other products and services for free for you.
4. Packaging storage services can be provided free of charge.
5. Product training can be provided free of charge.
6. The product pre-packaging knowledge service can be provided free of charge.
7. The packaging material information audit service can be provided free of charge.
8. Basic store operation services can be provided free of charge.
9. Trademark information consulting services can be provided free of charge.
10. Product pictures and video services can be provided free of charge.
Konjac Jelly is not a filling. It's a soft, sweet snack packed with 15% juice and vitamin C.
Have a Special Requirement?
Generally, we have common konjac jelly products and raw materials in stock. For your special demand, we offer you our customization service. We accept OEM/ODM/OBM. We could print your Logo or brand name on color packing. For an accurate quotation, you need to tell us the following information: