Best Konjac Noodles Manufacturer, Factory, Supplier In China
HUI ZHOU ZHONG KAI XIN FOOD CO., LTD is one of the leading konjac noodles manufacturers, factories & suppliers in China, accepting OEM, ODM orders. We have rich experiences in production & research development. We focus on advanced technology, strict manufacturing step, and a perfect QC system.
Buy our konjac noodles at clearance wholesale prices. We are your wholesale konjac food supplier. All Konjac products are priced in bulk and sold in boxes, pallets or trucks. Therefore, whether you are a retailer, wholesaler, online buyer or distributor, we can meet your supply needs and prices.
The delivery period is 3-20 days. 10,000 + stores have been served and 800,000 + pieces of products have been delivered
Choose Your Konjac Noodles
KETOSLIM MO is among the best konjac noodles manufacturer in China, we have been in the production of konjac noodles and konjac food, years of production experience enables us to easily manage the whole supply chain, our konjac instant noodles provides a rapid, simple and inexpensive way to satisfy your hunger delicious way, And offers a variety of different flavors to choose from. This delicious instant noodle has spinach, pumpkin, tomato, purple potato, seaweed, carrot and more. These different flavors are made by adding pure natural vegetable powder. As long as you provide the flavor you want to eat, we can make them. This gives us a unique advantage as the best konjac noodle manufacturer and provides a strong guarantee for the wholesale production service of konjac food. We want to be your one stop shop for all your kitchen supplies and wholesale food needs!
Contact us soon to accept small wholesale or large orders.
Konjac Keto Pasta is extremely low in carbs, making it suitable for those following a ketogenic or low-carb diet.
Konjac noodles, 270 grams per bag, are often referred to as magic noodles or Konjac noodles. They're made from glucomannan, a fiber that comes from the roots of konjac.


*Please note Date printed is Manufacturing date, not Expiry date, we have fresh stock monthly, minimum 6-10 months shelf life upon you receive the parcel .
The goods can be shipped within 24 hours from spot, and it takes about 7-20 days for customized wholesale (different delivery time for different products).
1. Free packaging design services are available.
2. Free samples are available
3. We can help to purchase packaging materials and other products and services for free for you.
4. Packaging storage services can be provided free of charge.
5. Product training can be provided free of charge.
6. The product pre-packagingknowledge service can be provided free of charge.
7. The packaging material information auditservice can be provided free of charge.
8. Basic store operation services can be provided free of charge
9. Trademark information consulting services can be provided free of charge.
10. Product pictures and video services can be provided free of charge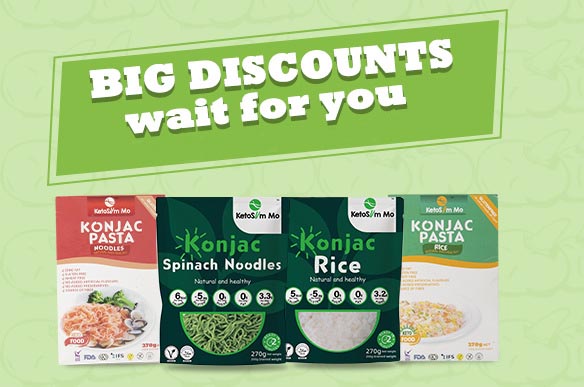 On the day the product is placedwhen the packaging materials and
accessories are ready in our warehouse. the product willbe delivered within 24 hours at the fastest and within 10 days at the latest. lf the order is delayed by one day.0.1% of the product amount will be paid,and the maximum compensation will be 3%
From the date of quotation,we promise not to increase the price within one year. lf the price of raw materials is reduced by 10%,our company promisesto reduce the price of the product.
1. lf there is leakage or damage during transportation. the value of the product or eauivalent product will be daid for the damaged product on a one-for-one basis.
2. Duringthe warranty periodifthe product has foreign matter,deterioration. rot, gelatinization and other quality conditions,the value of the product or equivalent product will be compensated for the deteriorated product in the form of one compensation for three.
1. Products sold by us can be returned as long as the product shelf life is still not less than 6 months, and the buyer can bear the cost ofinternationalshipping and import charge.
What Does Our Partner Say?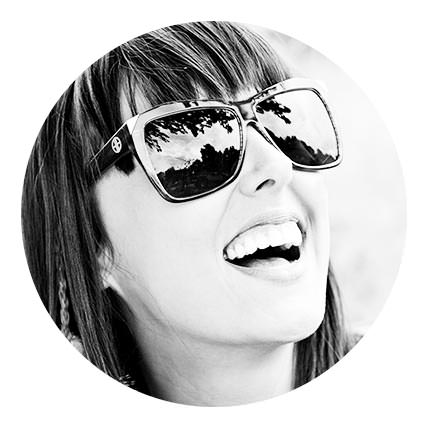 "Very fast and agile, the product and reasonable price meet the quoted quality, Ketoslim mo team is also very sensitive and helpful"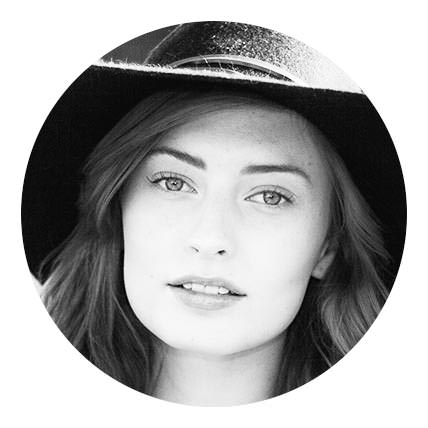 "When we started representing Ketoslim mo, we noticed the direct difference in delivery time and product taste. We used pure konjac powder as the raw material to make tasteless konjac noodles. We won a lot of positive feedback from customers."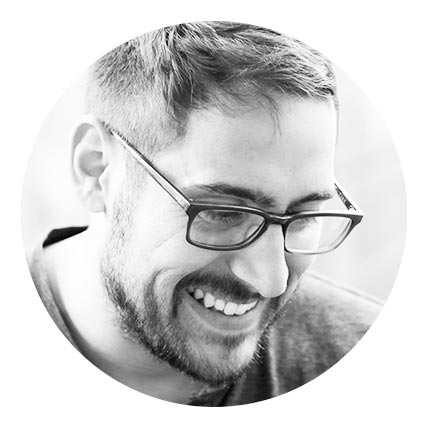 "An amazing experience, with all the exceptions waiting for satisfaction. Excellent quality and acid process. Delivery times are faster than originally stated."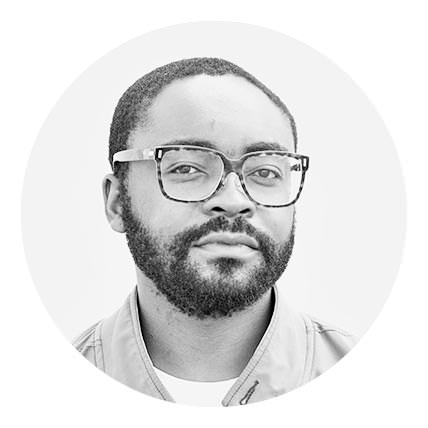 Exercise Control Sugar Lose Weight
"Ketoslim mo is able to ship in half an hour, which is a huge advantage for us."
Production Quality Konjac Noodles for More than 10 Years
Konjac Noodle Using traditional production procedures,After raw material inspection - puffing - refining - soaking - cutting - packaging weighing - sealing - sterilization - metal detection - packaging storage. After a series of rigorous production processes,Completed by a delicate drying process over multiple days to capture the authenticity and enhance flavor absorption.
We have an independent research and development team and experimental equipment, from product design and development, supplier selection and management, all processes to customer service, strict selection and control, and in strict accordance with food safety standards for product production and testing, to ensure the high stability of products, high quality, high efficiency and accurate delivery cycle.
Our cooperative manufacturers have introduced advanced production technology and quality management system to the production line, and have passed the European Union organic agriculture EC standard, the United States Food and Drug Administration FDA certification, British BRC certification, French IFS certification, Japanese JAS certification, KOSHER certification, HALAT certification and official food production license. Since then, the company has set off the entrepreneurial process of konjac industry in China. We have also gradually opened our konjac market in foreign countries and become the leading konjac gum exporter (konjac food) in China.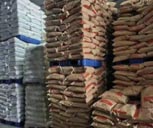 Each raw material must be sampled and inspected in accordance with the prescribed standards and qualified before use.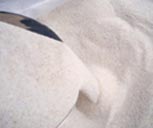 Ingredients in strict accordance with the process requirements of weight, proportion of raw materials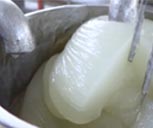 Put the water into the gelatinizing tank, control the amount of water as required, and then add the raw materials into the gelatinizing tank, stir while adding, and control the mixing time as required.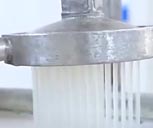 The pasted semi-finished product is pumped into the scouring machine for scouring, and the refined semi-finished product slurry is pumped into the high car for reserve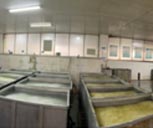 Put the processed semi-finished products into the stainless steel car filled with tap water for soaking, soaking according to the standard duration, according to the standard water change duration
Put the cut silk into the bag according to the net weight requirements and then weigh it, and calibrate the accuracy of the electronic scale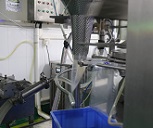 The konjac noodles are bagged using machinization.
Machine-made sealing konjac surface is used to ensure smooth sealing and beautiful appearance.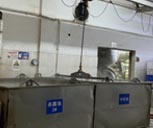 After sterilizing the konjac noodles, leave them to cool naturally at room temperature with ventilation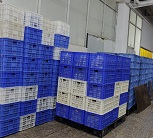 After sterilizing the konjac noodles, leave them to cool naturally at room temperature with ventilation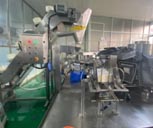 Pass the cooled product 100% through the metal controller, check whether there is metal debris, check the metal controller running condition regularly to ensure normal.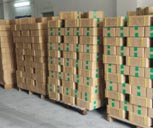 100% of the products passing through the detector shall be inspected for appearance, and put into outer packing cartons after ensuring no leakage of the packing seal. The packed products shall be sorted and put into storage
Konjac noodles are made with water and konjac powder. Of course, if you want to add vegetable powder, you can do that, we can do a lot of different flavors
Below is a list of our standard available vegetable powder for konjac noodle manufacturing, if you need custom ingredients, please contact KETOSLIMMO@HZZKX.com
| | |
| --- | --- |
| The serial number | Name of vegetable powder |
| 1 | Oat fiber |
| 2 | Carrot fibre |
| 3 | Soybean fiber |
| 4 | Buckwheat flour |
| 5 | Spinach powder |
| 6 | Purple potato starch |
| 7 | Pumpkin powder |
| 8 | Kelp powder |
Our factory's R&D engineering gives you easy access to konjac noodle manufacturing capabilities to meet all your custom needs
| | | |
| --- | --- | --- |
| Name | Description | Size |
| Konjac oat noodles | Oat fiber is added to the ingredients during manufacturing | 1.8mm/2.4mm/3.0mm |
| Konjac carrot noodles | During manufacturing, carrot fibers are added to the ingredients | 1.8mm/2.4mm/3.0mm |
| Konjac soybean noodles | In the manufacturing process, soy fiber is added to the ingredients | 1.8mm/2.4mm/3.0mm |
| Konjac soba noodles | Buckwheat flour is added to the ingredients during manufacturing | 1.8mm/2.4mm/3.0mm |
| Konjac spinach noodles | During the manufacturing process, spinach powder is added to the ingredients | 1.8mm/2.4mm/3.0mm |
| Konjac purple potato noodles | Purple potato powder is added to the ingredients during manufacturing | 1.8mm/2.4mm/3.0mm |
| Konjac pumpkin noodles | Pumpkin powder is added to the ingredients during manufacturing | 1.8mm/2.4mm/3.0mm |
| Konjac seaweed noodles | During manufacturing, seaweed powder is added to the ingredients | 1.8mm/2.4mm/3.0mm |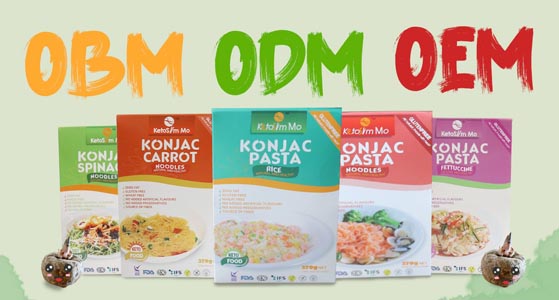 Get your konjac noodles shipped with in 3 days
KETOSLIM MO is a trusted Specialty shirataki noodles bulk wholesale Supplier to restaurants, professional chefs and food distributors, our GMO-Free Asian noodles are available wholesale and in bulk to fit your needs.
Certificates From Konjac Noodles Manufacturer And Factory
Ketoslim Mo is fully qualified, with honor and strength, export food, authoritative qualification certification, is your trusted wholesale noodles suppliers.We have BRC, IFS, FDA, NOP, JAS, HACCP, HALAL and so on.


Frequently Asked Questions
Acidic preservation liquid is citric acid, alkaline preservation liquid is calcium hydroxide, this preservation liquid is in line with the standard of national regulation, won't be harmful, it is just not recommended to eat.
Konjac Foods are made with soluble fibre (glucomannan) and water. Soluble fibre is the only known food component that will lower blood cholesterol . Foods high in soluble fibre help prevent sugar from rising too high after meals by keeping food in the stomach longer.
It is usually 6-12 months. The production date of each product is different. Food is related to the season, weather, storage method and other factors.
Spot can be shipped within 24 hours, other generally need 7-20 days. If there are customized packaging materials, please refer to the specific arrival time of the packaging materials.
Land transportation, sea transportation, air transportation, logistics, specific delivery, we will help you to find the most appropriate mode of transportation according to your address, so as to save transportation costs
Konjac noodles can be sold at work, at home, on trips, at parties, restaurants, food stores, etc
If you have diabetes, you can still enjoy pasta. Just be sure to keep an eye on your portions. Go for whole wheat pasta, which will increase your fiber, vitamins, and minerals, and reduce any blood sugar spikes when compared to white pasta.
Konjac is a root vegetable that grows in parts of Asia. It's known for its starchy corm, a tuber-like part of the stem that grows underground.
Organic pasta is pasta produced from organically grown durum wheat semolina. The term "organic" describes those products produced without the use of chemical pesticides and fertilizers or other hormones. 
As long as they're not made from squash or sweet potatoes, which are starchy, spirals made from vegetables will be the lowest-carbohydrate option. Plus, veggie noodles are typically lower in calories, while offering plenty of vitamins and minerals. 
Shirataki noodles are fiber-rich noodles that may have some health benefits, such as helping people maintain a moderate weight and improving digestive health. They are low in calories and carbohydrates, and free from common allergens. People can use shirataki noodles in a wide range of dishes. 
Kelp Noodles are a sea vegetable in the form of an easy to eat noodle. Made of only kelp (a sea vegetable), sodium alginate (sodium salt extracted from a brown seaweed), and water, Kelp Noodles are fat-free, gluten-free and very low in carbohydrates and calories. 
You may store your Miracle Noodles/Rice in the pantry as they are shelf stable. Refrigerating them is also an option. DO NOT freeze them as this will make the noodles/rice inedible. Once the bag is opened and you decide to only eat half a bag, place the unprepared portion in water in a sealed container and refrigerate. 
Made with water, konjac powder and spinach powder, this spinach noodle is very low in net carbohydrates, perfect for those on a light diet to cut fat without sacrificing the taste and texture of our traditional konjac noodles.
Rinse the shirataki noodles well. Fill a saucepan with water, bring to a boil and cook the noodles for about 3 minutes. Adding a dash of vinegar helps! Drain the noodles, place in a hot dry pan and cook on high for about 10 minutes.
Konjac products may have health benefits. they may lower blood sugar and cholesterol levels, improve skin and gut health, and promote weight loss. As with any unregulated dietary supplement, Diabetics should talk to their doctor before taking them.
Shirataki noodles are made from a substance called glucomannan that comes from the konjac root.Glucomannan is a soluble fiber that absorbs a lot of water. Noodles made from glucomannan flour are actually about 3% fiber and 97% water, so it's easy to see why they are low in calories. Konjac is native to eastern Asia. 
What do shirataki konjac noodles taste like? The flavor of konjac noodles doesn't taste much like anything. Much like regular pasta, they are very neutral, and will take on the flavor of whatever sauce you use. However, if you don't prepare them properly, konjac noodles can have a rubbery or slightly crisp texture. 
While these noodles are perfectly safe to consume if eaten occasionally, I feel they should be considered as a fibre supplement.The body needs a lot of energy every day, so it needs to pay attention to balanced nutrition and proper exercise, which is more conducive to physical and mental health.
Shirataki noodles can seem a bit daunting to prepare at first. They're packaged in fishy-smelling liquid, which is actually plain water that has absorbed the odor of the konjac root. This liquid is lime water, will not cause any harm to the human body, before eating, can be washed with water, boiled water, white vinegar several times.This should remove most of the odor. 
Both are made from the konjac powder, the only difference between them being the shape: konjac comes in a rectangular block and shirataki are shaped like noodles. Because of their lack of taste and smell and their jelly-like consistency, konjac and shirataki have never been popular anywhere but Japan. 
The noodles are made of 97% water and 3% glucomannan fiber. Because glucomannan is a type of soluble fiber, it can absorb water to form a gel, This liquid helps keep food from spoiling and is harmless to the body.

Konjac noodles produced by Konjac Brands (foodkonjac.com) has a shelf life of one year at room temperature There is no need to refrigerate the noodles. 
Konjac root is approximately 40% soluble fibre giving a boost of fibre to the diet.
Konjac Noodles:The Ultimate Guide
Commonly called shirataki noodles, konjac noodles are noodles made from the corm of the konjac yam. It's a simple, almost translucent noodle that takes on the flavor of whatever it's paired with.
Made from the corm of the konjac yam, also dubbed the elephant yam, konjac noodles have been a staple in Japanese and Chinese diets for centuries. To make the noodles with this ingredient, the konjac is made into a flour that gets mixed with still water and lime water, which is a solution of calcium hydroxide that helps hold the mixture together so it can be sliced into noodles.
The other common name for the konjac noodle is shirataki noodle. It means "white waterfall" in Japanese, a moniker given because the noodles look translucent and almost like cascading water when poured into a bowl. These almost clear noodles don't have much taste. What the food lacks in flavor, it makes up for being a filling ingredient.
Nutrition Of Konjac Noodles
The raw material
Konjac noodles are made with water, konjac flour, about 5% konjac, rice noodles are made with more than 80% rice flour and water, some businesses also add cornstarch to improve the texture and shape of the rice noodles, konjac noodles are much lower in carbohydrates than rice noodles, and they are almost fiber and water, The carbohydrate content alone makes konjac a good choice for those who lack a bowl of pasta and noodles on a low-carb or keto diet. Konjac noodles and rice noodles are gluten-free and suitable for vegetarians.
Calories
Konjac noodles contain fewer calories than rice noodles, which is why konjac noodles are marketed as a "slimming" product for those who want to lose weight.
Konjac noodles contain 21KJ(5kacl) per 100g, while rice noodles, on the other hand, contain 1505KJ (359kacl) per 100g.
Macronutrients
noodles contain far fewer carbohydrates than rice noodles, and they are almost all fiber and water. The carbohydrate content alone makes konjac a good choice for those who lack a bowl of pasta or noodles on a low-carb or keto diet.
Trace nutrients
Konjac noodles have no other micronutrients except dietary fiber. That's not surprising, considering they're about 95 percent water. Rice noodles do contain several micronutrients, albeit in small amounts, including iron, magnesium, calcium and sodium. In short, you don't want to rely on konjac noodles or rice noodles for nutrition. A balanced diet requires a mix of nutrients.
Is Konjac Noodles Keto Friendly?
With just 1.2 grams of carbohydrates and 5 calories per 270 grams, konjac pasta is perfect for those who crave pasta on a keto diet. For vegetarians or those on a gluten-free diet, Konjac noodles belong to a ketogenic diet, is also a good choice, low-fat meal replacement, many functions.
What Are The Benefits Of Eating Miracle Noodles?
Konjac noodles, known as "miracle noodles" because of their zero calories and low carb content and ability to suppress appetite, seem too good to be true.
Shirataki noodles are made from glumannan, a calorie-free fiber that can help with weight loss, lower cholesterol levels, regulate blood sugar, and relieve constipation.
Konjac noodles are gluten-free, vegan, low carb, and keto-friendly, but they don't contain any nutrients other than fiber, so you want to make sure you pair them with nutrient-dense foods.
They're quick and easy to prepare, and they just need to be rinsed off under running water. Perfect for those with limited skills or time.
Konjac Noodles Cooking Tips
1. Drain the konjac noodles in a colander, then rinse under running water for a few minutes.
2, prepare side dishes in advance: lean meat, vegetables, fried eggs;
3, put the oil in the pot, fry the lean meat thoroughly and pick it up, put the oil fried egg plate;
4. Put water in the pot: boil the noodles, put the lean meat, vegetables and eggs in, salt and pepper, remove for 2 minutes. A nice bowl of konjac noodles would be fine.
Of course, if you don't want to go to that much trouble, rinse the noodles, fry them in oil, remove them, stir in the sauce and serve.
Where can I buy konjac noodles?
Most leading supermarkets such as Walmart will carry at least one brand of konjac noodles. You can also find konjac noodles in specialty stores such as health food stores and even on websites.
Ketoslim Mo is the most commonly available konjac noodle brand.We are committed to providing supply chain management and packaging solutions for restaurant chains, supermarkets and food enterprises. Is a collection of technology research and development, product design, production, sales as one of the group.
If you are in konjac foods business,You May Like