Does pasta have low calories
Does pasta have low calories? First what is pasta? Traditional pasta is a type of noodle made from durum wheat, water or eggs. Then they are made into different noodle shapes and then cooked in boiling water. However, Many pasta on the market are made from common wheat. Although, similar noodles can be made from other grains, like rice, buckwheat, or konjac( Konnyaku), a plant that is wildly planted in Japan, China and Southeast Asia, basically konjac root vegetabel is full of dietary fibre called glucomannan, it keeps you feel full ending eat less , so many people may regard it as a weight loss meal replacement. Normally the traditional pasta toppings are including cream-based sauces and cheeses, sauces or herbs, kinds of meats and so on...All kinds of combination together is like a calorie bomb. As a konjac food noodles factory and manufacturer, what we do know is that konjac pasta that we made is in low calories, this is a good answer for this question.
As we all know, traditional pasta like Spaghetti Tortellini Ravioli Penne Fettuccine Orzo Macaroni, are refined noodles or whole wheat noodles, the calories is around 200Kcal for per serving.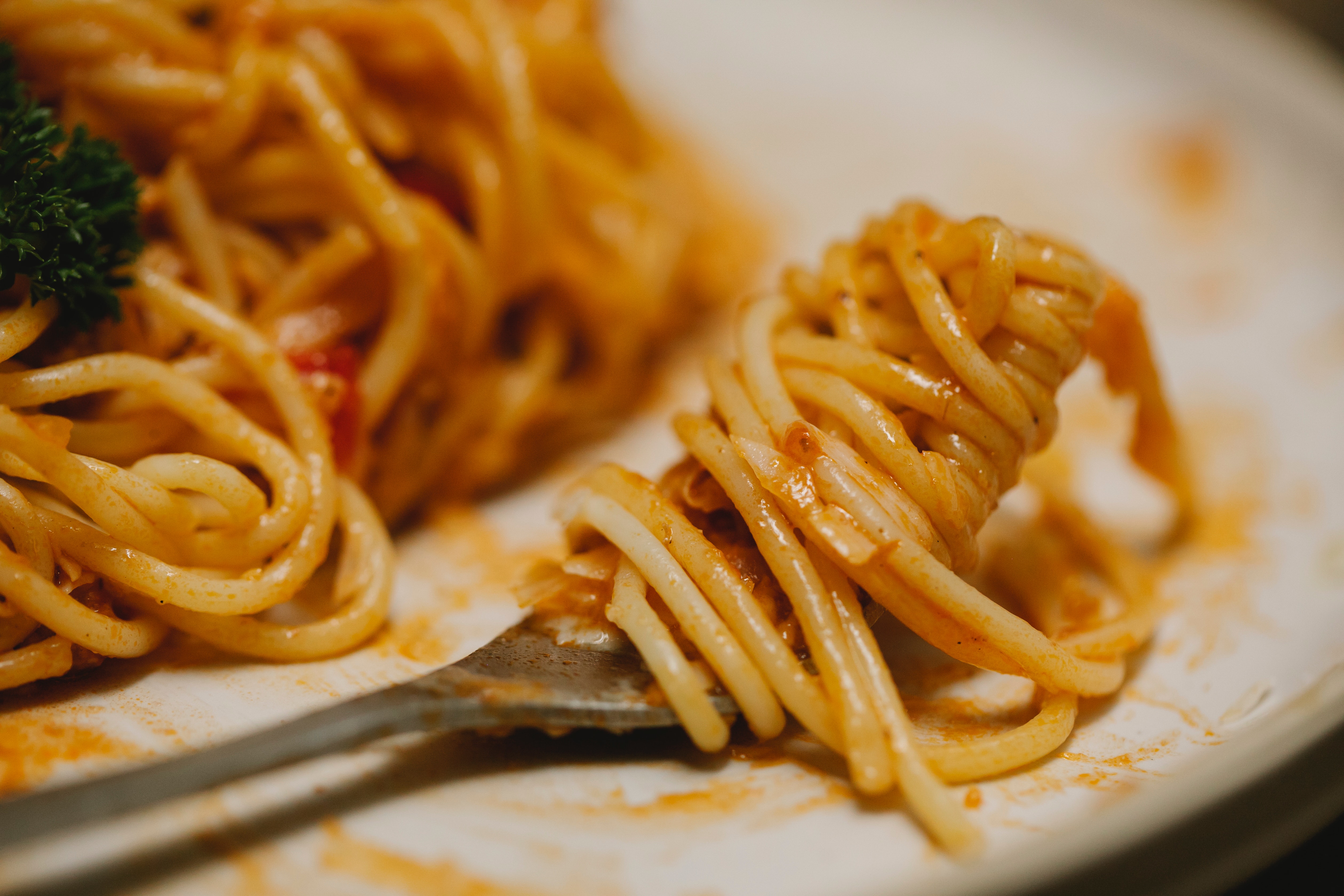 Take our Shirataki oat pasta as an example, let's take a look at the nutritional value chart:
| | |
| --- | --- |
| Energy: | 9Kcal |
| Protein: | 0.46g |
| Fats: | 0g |
| Carbohydrate: | 0g |
| Sodium: | 2mg |
The calorie is 9Kcal, far more lower than traditional pasta, this is absolutely a low calorie pasta. What's more, traditional pasta contains high carbs, this may cause some disease like Metabolic syndrome, Diabetes or Obesity and so on...Shirataki pasta contains zero carbs, no wonder that it's also called miracle noodle, as you can also see that it is also zero fat food, in Asia, this is a popular food, we are more than a noodles manufacturer, all kinds of konjac ingredients food are in our range like konjac snacks, konjac jelly, konjac vegetarian...
Does pasta have low calories? The answer is absolutely yes, konajc pasta is a perfect answer to this question, it's gluten free, vegan food, for diabetes, this is zero sugar food to eat while they are suffer from so many rules when they desire for just one bowl of pasta, for people on a diet, this is low calorie food to eat while they are looking for a bowl of delicious pasta with keeping slim meanwhile.
Many of our products are in low calories, here we recommend you some of them, you may have a look at them. 
---
Post time: Jan-10-2022