What preparations do wholesalers need to make to customize konjac rice?
In today's market, as consumers' demand for healthy and alternative food options continues to rise, konjac rice as a healthy alternative food is very popular in the market.
However, as a wholesaler of konjac rice, customizing konjac rice is an excellent opportunity to meet market demand and expand business. Let's talk about the preparations that wholesalers need to do when customizing konjac rice to ensure a smooth process.
Preparations wholesalers need to make when customizing konjac rice
Understand consumers' preferences and purchasing habits for konjac rice. At the same time, they also need to pay attention to the competition in the market and analyze the characteristics and advantages of competitors' customized products, so as to prepare for their own customized product positioning and market promotion.
Wholesalers can customize konjac rice according to product diversification needs. Include variations in pack sizes, private label with wholesaler branding, or creating flavored versions of konjac rice, such as tomato, curry or vegetable-infused varieties. Having the flexibility to meet specific requirements will make your product more attractive to potential consumers.
It is necessary to design visually attractive and practical konjac rice packaging to meet the needs of consumers. Since konjac rice is food, consider using materials that are fresh-keeping and safe for food contact. Create informative labels that include essential details like product name, ingredients, nutritional information, allergen warnings, and necessary certifications. Customizable packaging options are also available to wholesalers.
Implement strict quality control measures to ensure consistent product quality. The texture, taste, moisture content and microbial safety of konjac rice need to be tested regularly. Establish checkpoints throughout the production process to resolve any potential issues promptly.
Determine a competitive pricing structure and wholesale terms that align with market expectations. Consider factors such as production costs, packaging expenses, volume discounts, and shipping logistics.
Develop a comprehensive marketing strategy to promote your customized konjac rice to consumers. Highlight your product's unique selling points, such as its low-calorie, low-carb and gluten-free attributes.
Ensure compliance with all relevant food safety regulations and certifications for target markets. Comply with Good Manufacturing Practices (GMP) to ensure a safe and hygienic production environment. Obtaining the necessary food licenses and meeting labeling requirements gives consumers confidence in the quality and legality of their products.
Wholesalers who customize konjac rice need to do market research, communicate and negotiate with manufacturers, and prepare marketing and sales strategies. Only by completing these preparations can we successfully customize konjac rice products that meet market demand and consumer preferences, thereby obtaining better market competitive advantages and economic benefits.
Find Halal Konjac Noodles Suppliers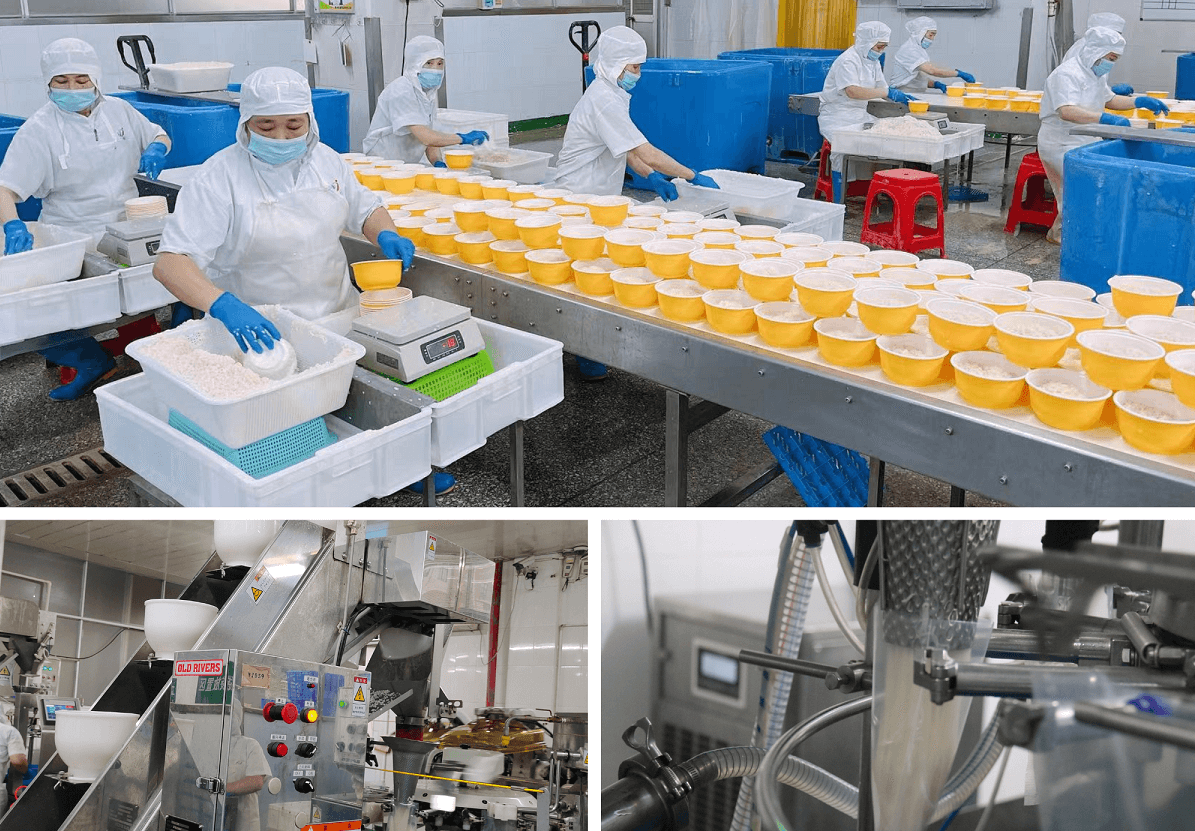 Konjac Foods Supplier'S Popular Products
---
Post time: Nov-17-2023