konjac noodle wholesale keto pasta | Ketoslim Mo
Product Detail
FAQ
Product Tags
A burger with 456 kilocalories is equivalent to 2 heads of lettuce. Konjac noodle are very healthy and have been approved by various food grades. Before use, rinse with water, boil for 3-5 minutes, and mix with your favorite sauce and vegetables
High quality Konjak pasta Instant Shirataki Noodles Keto Pure konjac Noodles
Product name:

Konjac noodle-

Ketoslim Mo

Net weight for noodles:

270g

Primary Ingredient:  

Konjac Flour, Water

Fat Content (%):

0

Features:

gluten/fat/sugar free, low carb/high fiber

Function:

lose weight, lower blood sugar, diet noodles

Certification:

BRC, HACCP, IFS, ISO, JAS, KOSHER, NOP, QS

Packaging:

Bag, Box, Sachet, Single Package, Vacuum Pack

Our Service:

1.One-stop supply china

2. Over 10years experience

3. OEM&ODM&OBM available

4. Free samples

5.Low MOQ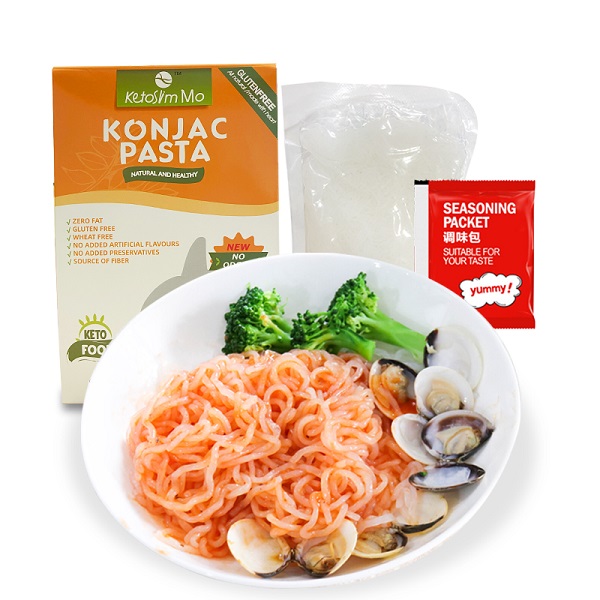 | | |
| --- | --- |
| Energy: | 7 kcal |
| Protein: | 0.1 g |
| Fats: | 0.1 g |
| Trans Fat: | 0 g |
| Total Carb: | 2.8g |
| Sodium: | 10 mg |
Ideal Meal Replacement--Healthy Diet Foods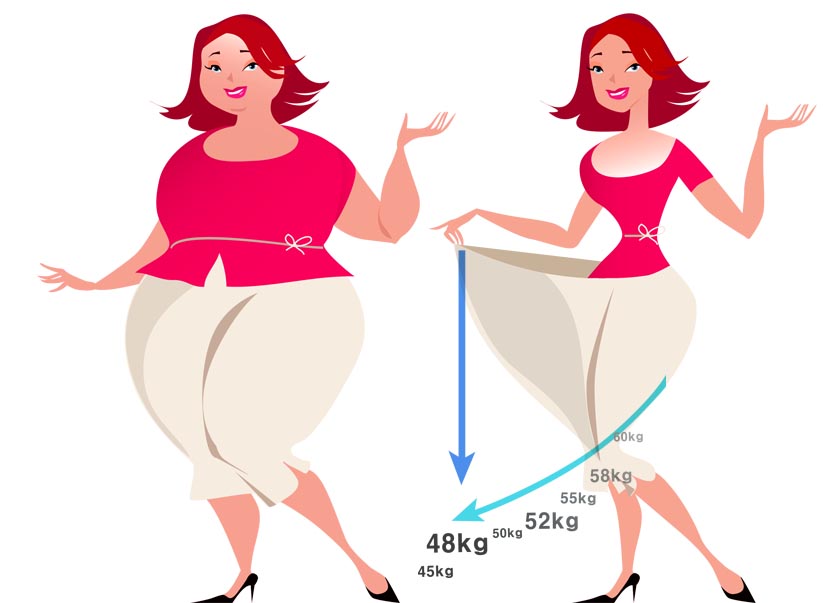 Good source of dietary fibre
Alleviate hypercholesterolemia
What are konjac noodles made of?
| | |
| --- | --- |
| Step 1 | They are often called miracle noodles or konjac noodles. They're made from glucomannan, |
| Step 2 | Konjac grows in Japan, China and Southeast Asia. It contains very few digestible carbs.Konjac ground into powder, can be made into a lot of food, such as: konjac surface, konjac rice, konjac tofu, silk knot, konjac wine, konjac pearl crystal ball, konjac sponge and so on |
Learn more about Ketoslim Mo products
---
---
Is konjac noodles good for weight loss?
Eating konjac can help the human body lose weight. First of all, konjac contains glucomannan, which will puff-up after entering the human body, making people feel full, reducing the appetite of the human body, thus reducing the intake of caloric food, which has a certain effect on weight loss. Secondly, konjac is rich in dietary fiber, which can promote human intestinal peristalsis, accelerate human defecation, shorten the residence time of food in the human body, and has a positive effect on weight loss. In addition, konjac is also a kind of alkaline food that is good for the body. If people with an acidic constitution eat konjac, the alkaline substance in konjac can be combined with the acidic substance in the body to promote human metabolism and speed up the consumption of calories, which has a positive effect on the body's weight loss. However, it should be noted that because konjac contains a certain amount of starch, excessive consumption of it is easy to increase the amount of heat in the body and have the opposite effect of going too far, so we need to be vigilant. If you want to lose weight properly, you need to combine diet and exercise to be healthy
Is skinny pasta Keto friendly?
yes,Clocking in at a mere 2 g of carbs and 5 calories per 83 g serving, konjac pasta are perfect for keto-diet disciples who are craving a pasta fix. They're also a great choice for those following a vegan or gluten-free diet, or anyone who just wants to eat healthier or shake up their weeknight pasta routine.
Where are konjac noodles banned?
Konjac noodles have twice as much fibre as regular pasta. Its fibre glucomannan, which is konjac root fiber,  it causes the stomach to swell to create the feeling of being full. is used as a thickening agent in certain foods. Although allowed in noodles in Australia, it was banned as a supplement in 1986 because of its potential to be a choking hazard and block the stomach.
Write your message here and send it to us